Unforgettable Tikal Tour from San Ignacio: Book Your Adventure Today
Embark on an unforgettable adventure with our Tikal Tour from San Ignacio.
Discover the ancient Mayan ruins of Tikal, located in the heart of the Guatemalan jungle.
Immerse yourself in this fascinating civilization's rich history and culture as you explore the towering pyramids, intricate carvings, and sprawling plazas.
Discover the history and culture of the Mayan civilization.
Our Tikal Tour from San Ignacio offers a unique opportunity to explore the ancient Mayan ruins and learn about their rich history and culture.
You'll be amazed by this fascinating civilization's incredible architecture and artistry, from towering pyramids to intricate carvings.
Enjoy a guided tour with knowledgeable and friendly local guides.
Our Tikal Tour from San Ignacio is led by expert guides passionate about sharing their knowledge and love for the Mayan culture.
They will take you on a journey through time, sharing fascinating stories and insights into the history and significance of the ancient ruins.
Our guides are also friendly and approachable, ensuring a memorable and enjoyable experience.
With their expertise and guidance, you'll gain a deeper appreciation for the beauty and wonder of Tikal.
Experience the thrill of climbing ancient pyramids and temples.
Our Tikal Tour from San Ignacio offers the unique opportunity to climb ancient pyramids and temples, giving you a firsthand experience of the Mayan civilization.
As you ascend to the top of these towering structures, you'll be rewarded with breathtaking views of the jungle and the ancient city below.
Our expert guides will ensure your safety and provide fascinating insights into the history and significance of each structure.
So don't miss out on this unforgettable adventure – book your Tikal Tour today!
Caye Caulker Marine Reserve
Enjoy the great variety of reef types with this snorkelling experience near Caye Caulker. The Belize Barrier Reef is like a gigantic wall running parallel to the coast.
Hol Chan & Shark Ray Alley
The Hol Chan Marine Reserve was the first of its kind on Ambergris Caye. Our captain will collect you at 8:15am or 1:15pm from your resort.
Blue Hole
The Blue Hole, located in the ligthouse reef atoll, is one of Belize's best kept secret. You have an early start at 5:30 am and a 2 hr boat ride to the first stop. It makes it all worth
Lamanai
After a road transfer, you will hop into a river boat for a scenic ride on the New River Lagoon. The hour long boat ride is a haven for nature lovers / birders since it boasts
Crooked Tree Wildlife Sanctuary
The lagoons, creeks, logwood swamps, broadleaf forests, and marshes of the Crooked Tree Sanctuary covers over 16,400 acres and is the home to countless birds.
Traveler's Rum Factory
This rare tour takes you inside the factory that makes the famous "One Barrel" rum that every Belizean and most of our visitors simply love to taste.
Belize City Tour
On this fully guided tour, around historic Belize City, you will see many places of interest. These include the historic swing bridge over Haulover Creek,
The Belize Zoo
In 1983, upon completion of a film called "Path of the Rain Gods", the movie's production assistant, Sharon Matola, found herself with quite a few nearly tame animals
The Baboon Sanctuary
The Community Baboon Sanctuary is where you will find an abundance of the black howler monkeys. This protected area is located in a small village,
Travel
It could be just what you need!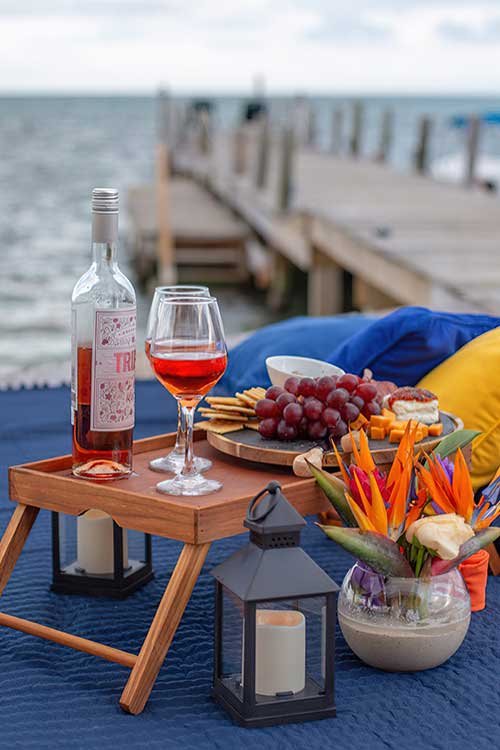 Santa Elena ,Cayo, Belize
Bze : +1 (501) 615-8996