Caye Caulker Marine Reserve
Day Trip
If you're looking for a thrilling adventure combining snorkeling and sightseeing, look no further than the Caye Caulker Marine Reserve Day Trip.
Located near the stunning Caye Caulker Island, this marine reserve is a wonderland of underwater treasures that will take your breath away.
As you dive into the crystal-clear waters of the Caribbean, you'll be transported into a world of vibrant colors and bustling marine life.
The Belize Barrier Reef, the second-largest coral reef system in the world, stretches over 300 kilometers and is a sight to behold.
The reef is like a gigantic wall parallel to the coast, and it's hard not to feel humbled by its sheer size and beauty.
The Marine Life:
The marine life in the Caye Caulker Marine Reserve is always prolific, and you will see a wide range of coral formations, including flower, elk-horn, and giant brain coral.
These fascinating structures create a habitat for many colorful fishes and sea creatures that delight any snorkeler.
In addition, you'll encounter schools of tropical fish, sea turtles, and even the occasional stingray or nurse shark as you swim.
One of the most impressive things about the Caye Caulker Marine Reserve is the variety of reef types you'll encounter during your trip.
The reserve includes fringing reefs, patch reefs, and even barrier reefs, each with its unique ecosystem and marine life.
This diversity means that all snorkeling experiences are different, and you'll always be amazed by the new sights and sounds you'll encounter.
Conservation:
As you explore the marine reserve, you'll also have the opportunity to learn about the importance of protecting coral reefs and the delicate balance of the underwater ecosystem.
Our Tour Guides:
The knowledgeable guides on the Caye Caulker Marine Reserve Day Trip are passionate about conservation.
They will share their insights into the unique challenges that face these precious environments.
Overall, the Caye Caulker Marine Reserve Day Trip is an unforgettable experience that combines adventure, education, and relaxation.
Whether you're an experienced snorkeler or a first-timer, this trip is a must-do for anyone visiting the beautiful country of Belize.
So, grab your snorkel gear, hop on board, and prepare for an adventure of a lifetime!
Caye Caulker Marine Reserve
Enjoy the great variety of reef types with this snorkelling experience near Caye Caulker. The Belize Barrier Reef is like a gigantic wall running parallel to the coast.
Hol Chan & Shark Ray Alley
The Hol Chan Marine Reserve was the first of its kind on Ambergris Caye. Our captain will collect you at 8:15am or 1:15pm from your resort.
Blue Hole
The Blue Hole, located in the ligthouse reef atoll, is one of Belize's best kept secret. You have an early start at 5:30 am and a 2 hr boat ride to the first stop. It makes it all worth
Lamanai
After a road transfer, you will hop into a river boat for a scenic ride on the New River Lagoon. The hour long boat ride is a haven for nature lovers / birders since it boasts
Crooked Tree Wildlife Sanctuary
The lagoons, creeks, logwood swamps, broadleaf forests, and marshes of the Crooked Tree Sanctuary covers over 16,400 acres and is the home to countless birds.
Traveler's Rum Factory
This rare tour takes you inside the factory that makes the famous "One Barrel" rum that every Belizean and most of our visitors simply love to taste.
Belize City Tour
On this fully guided tour, around historic Belize City, you will see many places of interest. These include the historic swing bridge over Haulover Creek,
The Belize Zoo
In 1983, upon completion of a film called "Path of the Rain Gods", the movie's production assistant, Sharon Matola, found herself with quite a few nearly tame animals
The Baboon Sanctuary
The Community Baboon Sanctuary is where you will find an abundance of the black howler monkeys. This protected area is located in a small village,
Travel
It could be just what you need!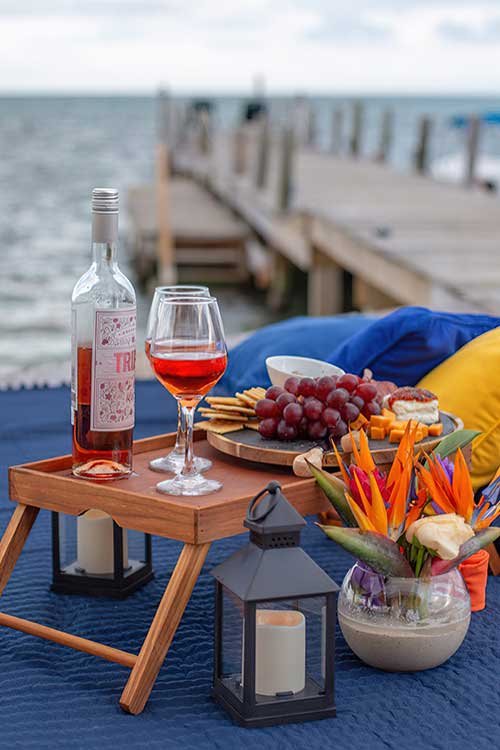 Santa Elena ,Cayo, Belize
Bze : +1 (501) 615-8996