Contact Belize Tour Operator
We'd Love to Hear from You
If you have any kind of questions or queries, a member of our local travel advisors will always be happy to help.
Please contact us by phone or  by email  using the form below. We will be sure to get back to you as soon as possible
Belize Entry Requirements
Effective August 9th, 2021, all vaccinated and unvaccinated travelers entering Belize from other countries will be required to present a negative COVID-19 test.
All travelers entering Belize at Philip Goldson International Airport (PGIA) will be required to present a negative Covid-19 PCR test taken within 96 hours of arrival or a negative result of any approved Rapid Antigen Test taken within 48 hours of arrival.
If no proof is presented, a COVID-19 test for USD 50 per passenger will be administered at the airport. Children under the age of 5 must not test negative, but children 5 years and older must test negative.
All travelers entering Belize through the northern and western borders will receive a rapid COVID-19 test from the Ministry of Health and Welfare at their own expense. No external COVID-19 quick test or PCR will be accepted at these entry points.
Travel
It could be just what you need!
AUTHENTIC TRAVEL – BOOKING AND CANCELLATION POLICIES
TERMS AND CONDITIONS
The following terms and conditions apply to all Tours organized by Authentic Travel Ltd.
For this purpose, the term "Tours" shall include all room accommodation bookings at hotels, resorts, excursions, tours, transfers, rentals, etc., that have been organized on your behalf by Authentic Travel Ltd.
RESERVATIONS & TRIP COST
The trip's price will be the price agreed upon in the final itinerary accepted and confirmed by email between Authentic Travel Ltd. representative and client, where all details of what is included are provided.
The price represents a complete package; The breakdown of individual costs is not available.
International flights are not included.
We generally include domestic flights on trips. All information on flights included or excluded from the total tour price will be indicated on the final itinerary.
Reservations can be made by Phone, whatsapp or by Email.
Whenever a reservation is made, a payment link will be sent to you for immediate payment.
PAYMENTS
All prices are quoted in $US.
We accept Visa, MasterCard & AMEX (credit cards)
Credit card charges are at a rate of BZD$2.00 to USD$1.00.
A deposit is required upon confirmation of your tour. If it is not provided within this time, Authentic Travel Limited reserves the right to release your tour until payment is made.
Gratuities are not included in any charges. Gratuities are, however, appreciated by all staff but we prefer to leave tipping to the individual.
A payment link is sent along with your invoice so that you can send in your information for immediate charge.
Authentic Travel Ltd does not control added charges by your credit card company which they may add for foreign transactions.
If payment is submitted via bank draft or wire transfer, your bank will add charges for which Authentic Travel Ltd cannot be held responsible.
It should be noted that Authentic Travel Ltd. has no control over these charges which any bank makes directly to you. We can only account for the amount you have authorized us to charge you.
We kindly request that payment is made in the following manner:
50% of the total cost of the booking is required at the time booking is confirmed if booking is made 31 days or more prior to arrival.
100% of the total cost of the booking on or before 30 days before departure for tours. Reservations made less than 30 days for Belize must be paid in full at the time of reservation
On Holidays such as Christmas, New Year's Eve, and Holy Week, apply special payment schedules that will be informed by the representative of Authentic Travel Ltd when receiving a confirmation from the traveler or may require full payment depending on the date of booking.
Authentic Travel Ltd. reserves the right to refuse or cancel reservations for any reason at our discretion.
Suppose payments are not received according to the payment schedule described in the reservation invoice. In that case, Authentic Travel Ltd reserves the right to cancel and charge cancellation fees as described in the reservation form.
Unfortunately, failure to remit deposits or payments on time may result in the cancellation of your reservation, and cancellation fees will apply.
Bank deposit / Wire transfer
Deposit and wire transfer instructions will be sent by email
IMPORTANT: When making your payment, either an initial deposit or final payment, you must inform us by email about the payment completed, the payment method and date sent, and trip references, failure to do so will result in a delay.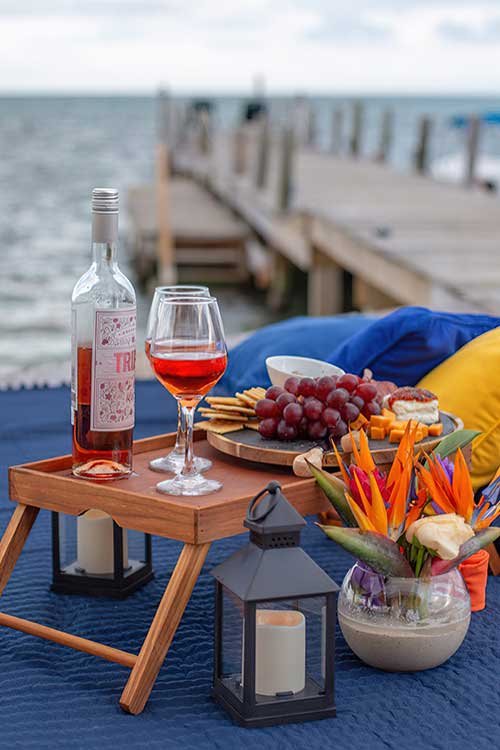 Santa Elena ,Cayo, Belize
Bze : + (501) 615-8996