Discover Caye Caulker
Good Things Happend In Small Islands
Close your eyes and picture an idyllic tropical island with white sand beaches, blue-green water, palm trees rustling overhead in the warm breeze and a much laid back attitude. That's Caye Caulker.
Caye Caulker is situated 21 miles northeast of Belize City and 11 miles south of Ambergris Caye and is the second largest of the approximately 200 small islands located off the coast of Belize. Caye Caulker, one half mile wide and less than five miles long, is also the second most populous of the Belizean cayes with about 1,800 full-time residents.
Caye Caulker in Belize is located at the southern end of "The Split" a watery passage created in1961 by Hurricane Hattie. The Split divides the north and south ends of the island and is the best place to go for beach, sunning and swimming. The swampy north end, now a Marine Reserve, is mostly a domain for mangroves, coconuts and nesting birds.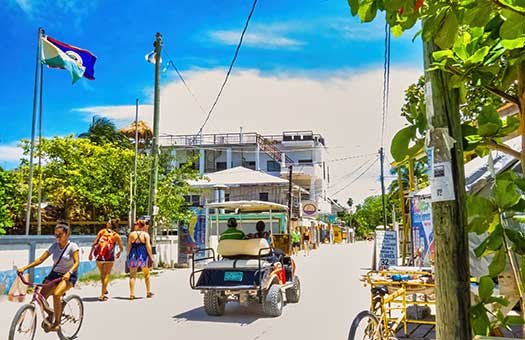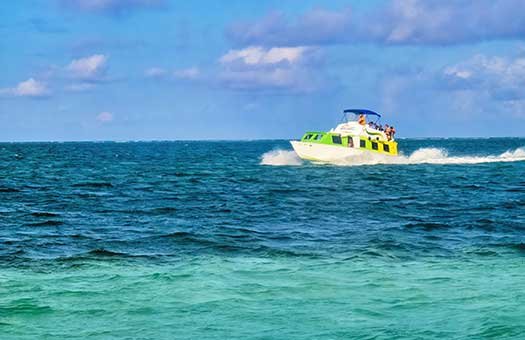 Within the village there are 3 main streets which parallel each other and are named Front, Middle and Back Street. "Front" means towards the reef, "Back" towards the mainland.
From Front Street, the reef is clearly visible and follows the beach shoreline where brightly colored clapboard houses, an array of small shops, seaside pubs, restaurants and accommodations can be found.
Caye Caulker was once known for its tradition of shipbuilding, however today fishing and the tourism industry sustain the economy.
Many islanders now own and operate the restaurants, hotels, bars, gift and dive shops that visitors come to enjoy.
Caye Caulker offers world-class Scuba Diving, Snorkeling and Fishing and is a popular destination for Nature and Water Sport enthusiasts, as well as tourists looking for a beach vacation at modest prices.
Getting around Caye Caulker is easy, as the preferred mode of transportation is walking barefoot.
Golf carts and beach bikes are available for rent by the hour or day and you won't need a map because you can't get lost.
Caye Caulker is a quick 10-minute flight or a scenic 45 minute ride in a water-taxi from the Belize mainland.
Day Trips From Caye Caulker in Belize
Caye Caulker Marine Reserve
Enjoy the great variety of reef types with this snorkelling experience near Caye Caulker. The Belize Barrier Reef is like a gigantic wall running parallel to the coast.
Hol Chan & Shark Ray Alley
The Hol Chan Marine Reserve was the first of its kind on Ambergris Caye. Our captain will collect you at 8:15am or 1:15pm from your resort.
Blue Hole
The Great Blue Hole, located in the ligthouse reef atoll, is one of Belize's best kept secret. You have an early start at 5:30 am and a 2 hr boat ride to the first stop. It makes it all worth
Lamanai
After a road transfer, you will hop into a river boat for a scenic ride on the New River Lagoon. The hour long boat ride is a haven for nature lovers / birders since it boasts
Crooked Tree Wildlife Sanctuary
The lagoons, creeks, logwood swamps, broadleaf forests, and marshes of the Crooked Tree Sanctuary covers over 16,400 acres and is the home to countless birds.
Traveler's Rum Factory
This rare tour takes you inside the factory that makes the famous "One Barrel" rum that every Belizean and most of our visitors simply love to taste.
Belize City Tour
On this fully guided tour, around historic Belize City, you will see many places of interest. These include the historic swing bridge over Haulover Creek,
The Belize Zoo
In 1983, upon completion of a film called "Path of the Rain Gods", the movie's production assistant, Sharon Matola, found herself with quite a few nearly tame animals
The Baboon Sanctuary
The Community Baboon Sanctuary is where you will find an abundance of the black howler monkeys. This protected area is located in a small village,
Travel
It could be just what you need!
CANCELLATION AND REFUNDS
Suppose it becomes necessary for you to cancel your trip. In that case, fees will apply computed as of the date of receipt of the written cancellation notice.
Cancellation by traveler
The cancellation of a trip's participation is necessary to make it in writing, which will come into effect at the time of receipt. If you need to cancel your reservation, you must inform us immediately; we will confirm your cancellation by email.
Based on the date of reception of your cancellation notice, cancellation penalty fees will apply per person. This policy and rate schedule also apply to pre-trip and post-trip extensions, as well as any transfer from one trip extension to another.
For cancellations received 30 days or more before the first day of the tour,
All non-refundable deposits, surcharges, and deposits will be charged (e.g., non-refundable domestic airfare, helicopter trip deposits, or hotel deposits)
Fully refundable, less 10% of the deposit due to bank account management
100% travel credit for the same trip postponed, change tour or destination change (charges may apply due to holiday season and availability)
For cancellations received 29-15 days before the first day of the tour. All non-refundable deposits, surcharges, and deposits will be charged (e.g., non-refundable domestic airfare, helicopter trip deposits, or hotel deposits)
A cancellation fee of 50% of the entire trip cost will be charged
100% travel credit for the same trip postponed, change tour or destination change (charges may apply due to holiday season and availability)
14 days or less:
100% of the trip cost will be charged,
Under no circumstances can Authentic Travel Ltd waive or reduce cancellation fees, so it is highly recommended that you purchase travel cancellation/interruption insurance.
IMPORTANT NOTICE:
We are not responsible for changes that arise as a result of events outside of our control, such as technical or maintenance problems with international transportation, changes imposed by re-scheduling or cancellation of flights by an airline, or main charter company, war, or threat of war, civil strife, industrial disputes, natural disasters, bad weather or terrorist activity.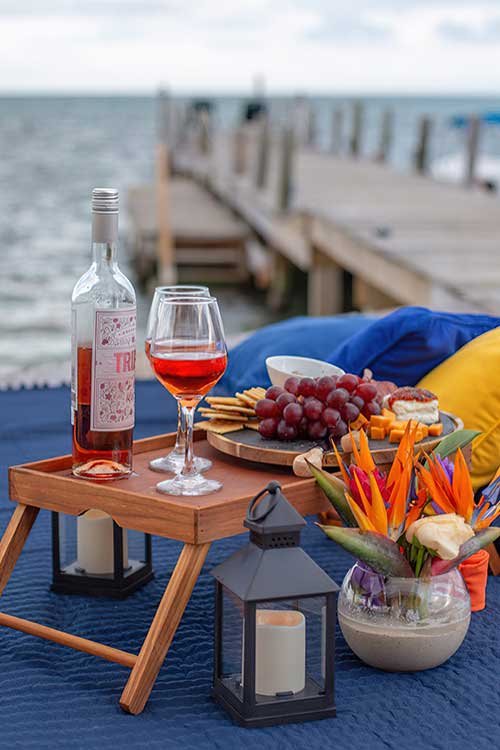 Santa Elena ,Cayo, Belize
Bze : +1 (501) 615-8996