Archaeological Adventurer
Belize & Tikal Vacation :
Archaeological Adventurer
The  Archaeological Adventurer is a 6-day tour that will take you through critical Mayan sites in Belize and the unrivaled Tikal in Guatemala.
Our specialized tour guides will help you discover the Mayan civilization's architecture, art, customs, and beliefs that flourished in the tropical forest of Mesoamerica.
In addition to the cultural richness of the destination, the tropical jungle inhabits unique wildlife that will enhance your experience in the heart of the Mayan World.
This archaeological vacation in Belize can be easily customized to small groups, families, and independent travelers seeking history, culture, nature, and adventure
I

Day 1: Belize Arrival

I

Day 2: Xunantunich – Cahal Pech

I

Day 3: Caracol & Mountain Pine Ridge Tour

I

Day 4: Actun Tunichil Muknal

I

Day 5: Tikal National Park

I

Day 6: Lamanai Day Tour – Back home!

I

Learn about Maya history, architecture, and archaeology by visiting the archaeological sites of Xunantunich and Cahal Pech

I

Take a refreshing bath or relax in the peaceful environment of Rio Frio On Pools

I

Go through the mountain pine ridge reserve to explore Caracol archaeological site, the tropical forest, and the fauna

I

Live an immersion in the Mayan underworld visiting Actun Tunichil Muknal, a sacred cave that protects traces of ceremonies from the classic Mayan period

I

Explore Tikal National Park in Guatemala, a day trip to visit a natural and cultural UNESCO site, and one of the most important Mayan destinations

I

Discover Belize Mayan history in a day trip to Lamanai, one of the largest ceremonial centers in Belize
I

Ground transportation during your trip

I

06 nights of lodging at Belize

I

Breakfasts at hotels

I

Professional English-speaking guide for tours when is mentioned

I

Entrances fees to mentioned places

I

Hotel taxes
I

Meals not described

I

Border feees

I

Alcoholic and none alcoholic beverages

I

Phone calls

I

Gratitudes for drivers and guides

I

Services not described
Archaeological Adventurer
Day 1
International Airport.
Arrive at Belize City airport, meet and greet, and transfer to your lodge located in San Ignacio District.
Belize is a part of a historical past hidden away from the countries of the Caribbean coastline, known for its sense of English colonial elegance and Victorian constructions.
Belize city extends beyond the shoreline about one-third of the way along the coastline, linked through the swing bridge; Belize city is broken into two sides by Haulover Creek, a tributary of the Belize River.
five nights at Black Rock Lodge or similar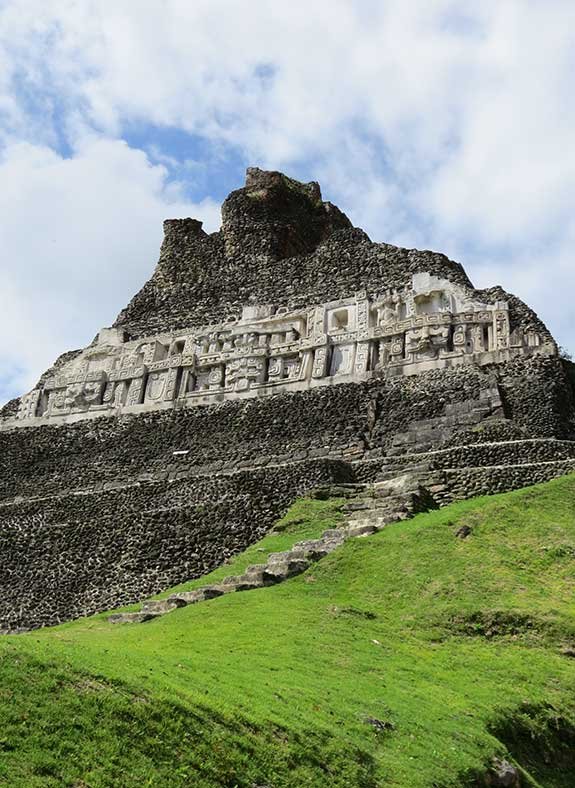 Day 3:
Caracol & Mountain Pine Ridge Tour
Early Transport towards the Mountain Pine Ridge Spot, an impressive scenery of rolling pine forest distributed around smooth granite hillsides, a marginally peculiar region with battalions of uniform pine occasionally dissected by fire breaks and broadleaf gallery forest.
Travel towards the Rio On pools and flows in which visitors can relax going swimming within the refreshing pools or to stay in their natural Jacuzzi.
Guests may also fall on a natural water slide or have a hydro-massage beneath a waterfall.
Following this exciting trip, an hour or so transport towards the archaeological site of Caracol on the western side of the Maya Mountains, inside the Chiquibul Forest Reserve.
This archaeological expedition begins in Caracol, one of the most important archeological sites in Belize, which covers 30 sq. Miles of substantial canopy rainforest and contains five plazas, an astronomic observatory, causeways, and several buildings.
The loftiest among them, a massive pyramid is known as Caana, remains one of the most extensive human-made structures in Belize.
Its complex architecture includes buildings that were used for administrative, residential, and ritual purposes.
During the archaeological expedition, the possibility of an encounter with the tropical fauna is a plus
Day 5:
Tikal National Park
Early transfer towards the western border, then Tikal National Park, a UNESCO Heritage Site. Finally, we will start the guided expedition through the most significant city in the Mayan World, blending nature and archaeology.
Abounding fauna, the Mayan forest, and millennial temples silent witnesses of the birth and splendor and the fall of one of the most significant civilizations in the World, all of this is within our trip to Tikal, The City of the Voices.
Right after the excursion, we are going to return to your lodge in San Ignacio District.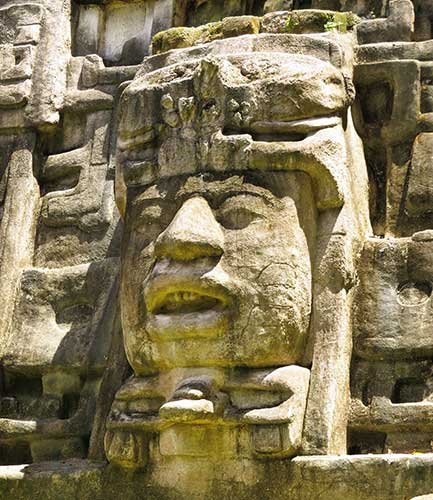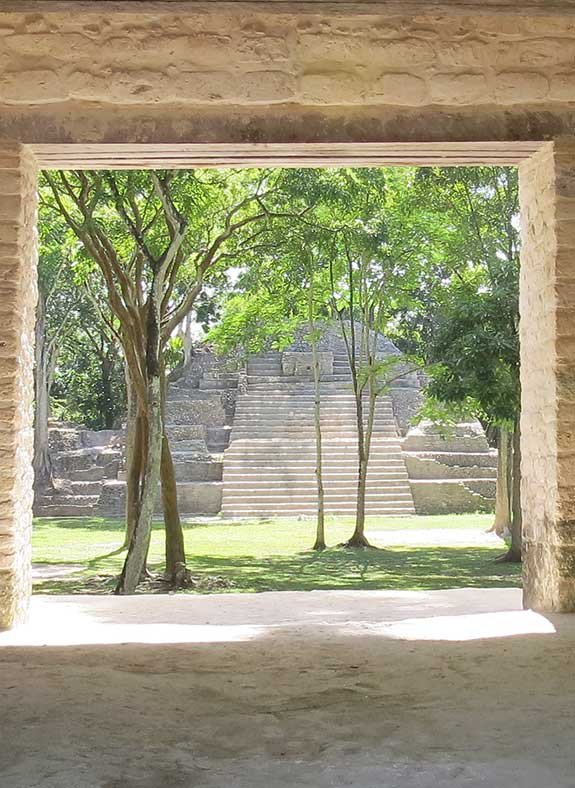 Day 2:
Xunantunich – Cahal Pech
After breakfast, transfer to Xunantunich archaeological site from where our adventure begins.
Xunatunich is located across the Mopan River, from San Jose Succotz, near Belize's western border and 9.6 km from San Ignacio. A small hand-cranked ferry carried visitors towards the place entrance.
The center of Xunantunich sits on an artificially leveled limestone ridge that stands almost 183 meters above sea level. From this core area, the place radiates outward, encompassing settlements that extend for several square kilometers.
Our guided tour will visit the epicenter consisting of four major architectural groups (A, B, C, and D.), the most prominent group A, which is dominated by the 40 meters tall structure A6 or El Castillo.
This massive structure is a sizeable multi-complex building that served as a residence, shrine, and management center for the elite rulers of the center. The easter and western summit of El Castillo have large stucco friezes with carved elements that primarily represent astronomical symbols.
The whole site offers a phenomenal archeological and natural experience in the Mayan World.
After the guided tour of Xunantunich, we will head towards Cahal Pech, which is located within a beautiful forest environment, on an imposing hill that overlooks the twin towns of Santa Elena and San Ignacio.
Our archaeological tour continues visiting the central precinct of Cahal Pech that consists of a small area that covers slightly more than two acres.
Most of the structures are located around seven courtyards and include tall temple pyramids and several range-type buildings or palaces.
The tallest temple is structure A1 which stands 77 feet high. The site also contains two ballcourts, eight plains and one carved stela, and one altar.
.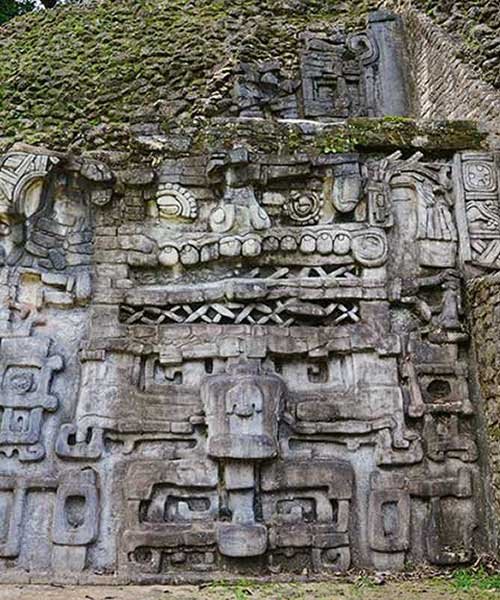 Day 4:
Actun Tunichil Muknal
Transfer to Actun Tunichil Muknal, known as the "Cave of the Stone Sepulcher," considered one of the most remarkable caverns in the Maya Lowlands. The Sacred cave was placed in the center of the Belizean jungle; this cave had been a holy location to the ancient Maya of Belize.
On arrival, you are going to be equipped with all the required gear for your Caving Adventure. During Three hours, climbing and caving are going to be essential activities you might enjoy.
You will be pleased with this particular fantastic cave which consists of a cave system with a group of chambers, finishing inside a 300 by 50-meter Cathedral in which sacrificial rituals once took place.
Here, you will journey to the Mayan past and experience a living museum where human sacrifices and artifacts can be seen in their original context.
Then we will take a forty-five-minute journey throughout the dense jungle within the Tapir Mountain Nature Reserve and sort across three streams; discovering the animals and plants of the rainforest is going to be an essential activity to end the adventure.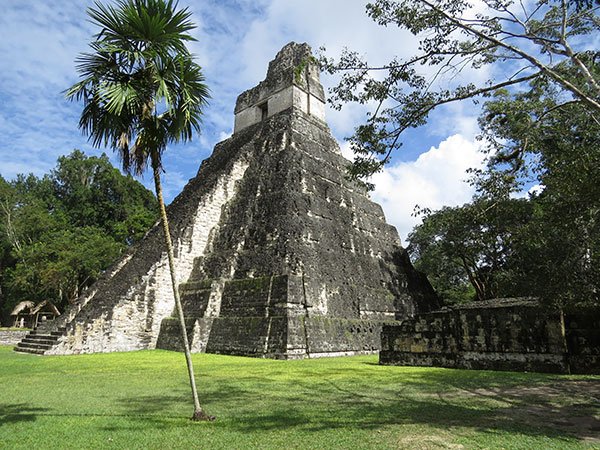 Day 6:
Lamanai Archaeological Tour – Back home
Today, you will be transported to the Lamanai archaeological site, which is considered one of Belize's largest ceremonial centers.
The name "Lamanai" originates from the word "submerged crocodile" in the Mayan language, and lots of representations of the crocodile are found throughout this site.
This site, located along the New River Lagoon, features the monumental architecture of temples and palaces dating from the Classic and PreClassic Periods.
The central section of the site covers around half an sq. mile. The main area and the residential and various small buildings dispersed over 950 acres are the new dimensions of the recognized archaeological reserve.
After the archaeological tour at Lamanai, you will be transferred to the Belize international airport on time to catch your flight back home.
We would love to hear from you!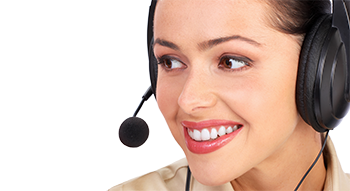 Discover other ideas that will inspire you on your getaway to the Caribbean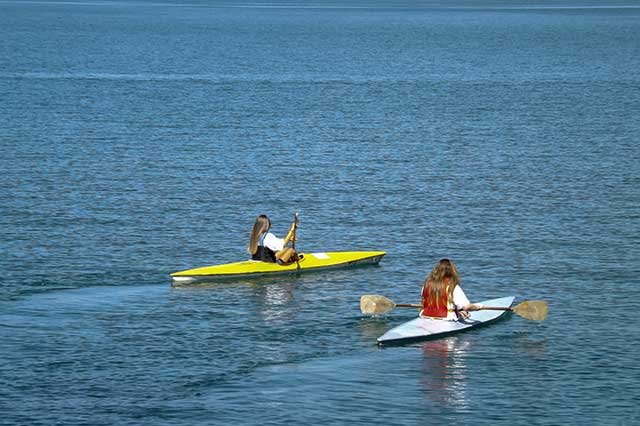 Belize Family Vacation
Here we present an idea of a nine-day family adventure including family-friendly activities with flexibility to enjoy as much as possible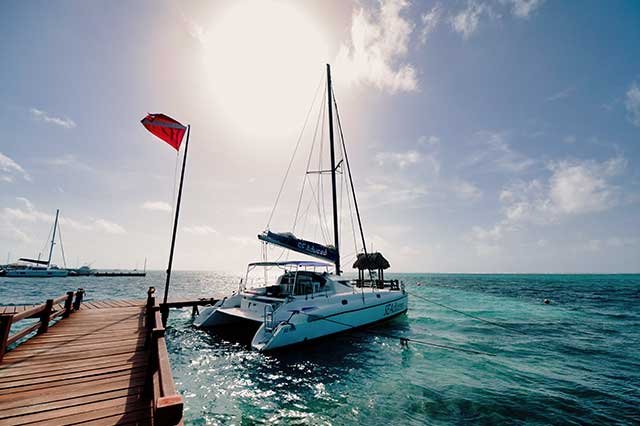 Adventure Belize
Adventure Belize Tour is an eight days holiday that integrates inland and beach activities discovering interesting archaeological sites,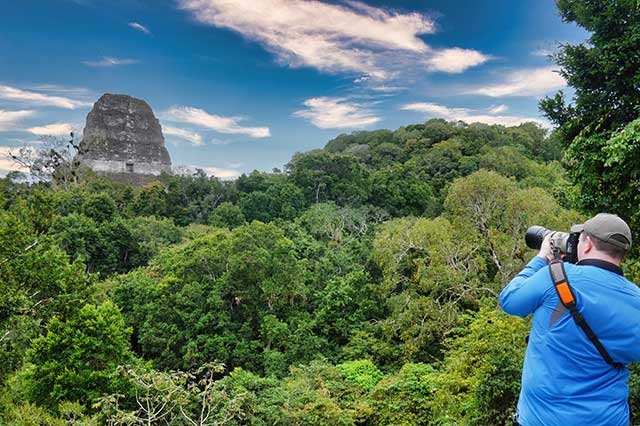 Guatemala & Belize Vacation
This Guatemala and Belize vacation package combines four of the best destinations in Guatemala and two in Belize, including…
Customize Your Archaeological Adventure
Feel free to contact us, a group of local travel advisors will respond cordially to advise you on all the details of the organization of your vacation
Travel
It could be just what you need!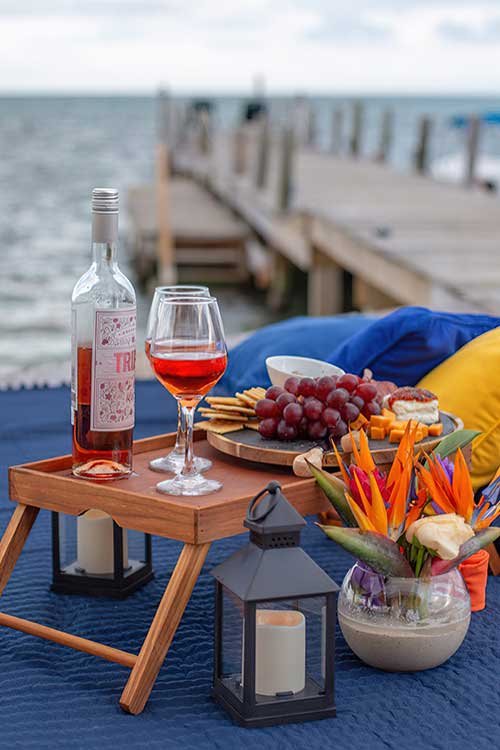 Santa Elena ,Cayo, Belize
Bze : + (501) 615-8996